We're on a mission to improve lives through real estate.
Who we are
At Greenleaf, we believe people deserve opportunities that improve, advance, and provide stability in life. We make that happen by creating better real estate properties with an approach that always places people at the forefront.
What we do
We're a full-service, integrated real estate company on a mission to improve lives. We buy, rehabilitate, and manage long-term low-income residential properties and small business commercial properties to provide advancement opportunities for our residents, tenants, investors, and communities. But we don't stop there – we also administer vital resources to reduce stress and increase stability for our residents, including community food gardens, youth programs, supply drives, and financial counseling.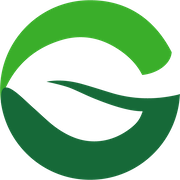 Behind the Greenleaf name
What does a leaf have to do with real estate? The name Greenleaf, first and foremost, embodies our commitment to people. Just like every leaf on a plant plays a small but critical role in its growth and health, every person involved with Greenleaf is significant. There is no one without the other. Every individual is responsible to our community as much as our community is responsible to each individual. "Greenleaf" reminds us of that sacred responsibility, and reminds us that with perseverance comes possibility.
Meet our team